How many vegetables should you eat each day? The best advice is from the USDA, and they recommend choosing a variety of colorful veggies and aiming for 1 to 3 cups daily depending on your age, gender, and level of physical activity. For 2 to 3 year olds, 1 cup is the recommendation, but that number jumps to 3 cups for men between the ages of 19 to 51. Getting even 1 cup can be tough if you're a kid (or adult) who shies away from anything green or refuses to take even a bite of broccoli or butternut squash. Given the struggle that lots of folks face when it comes to getting more vegetables on the family table, I gathered these 19 tips, tricks and recipes from some of my favorite dietitian bloggers on the web. Enjoy …
These cooking methods, mealtime tips, recipes, and prep ideas may be just what you need to turn your entire family into vegetable lovers.
Want to learn more about making veggies appealing to kids? Tune in to my Eat Your Vegetables podcast episode with chef Ana Sortun. Click the PLAY button below.
Love the LHT podcast? Subscribe on iTunes and post a review.
Tips
Mix veggies into favorite meals. "What's nice about vegetables is that they are so versatile. I often recommend adding in zucchini noodles into the pasta mix, use cauliflower as pizza crust, rice, or as mashed "potatoes," add shredded carrots and chopped spinach to pizza and sauces, and use veggies as "fries," says Colene Stoernell, RDN.
Continue to introduce (and re-introduce) vegetables. "When it comes to mealtime, it's important to maintain your parental responsibility of feeding, and let your kids maintain their responsibility of eating. It can be hard to relinquish some of the control at mealtimes, but in the long run, it will help your kids to better self-regulate their food intake and grow to enjoy a variety of foods.  So, how do I make veggies more appealing to my child? If you need inspiration, check out my top three tips," says Sarah Remmer, RD.
Changing presentation can go a long way. Oven-frying makes for some tasty, crunchy vegetables and can entice picky eaters without all the added fat from deep-frying. A little cheese here and there doesn't hurt either," says Elissa Lueckemeyer, RDN, LD.
Appearance is important. "I focus on making them look 'fun' which gets them to try more & eventually eat more vegetables," says Erin Palinski Wade, RDN.
Keep trying! Try veggies warm, cold, frozen, roasted, steamed, sautéed, with dip, in different shapes, etc!" says Lindsey Livingston, RDN.
Make it fun. "Let kids have fun choosing their veggie toppings for pizza & tacos by placing them in brightly colored bowls," says Karmen Meyer, RDN.
Let eating veggies be more interactive. "Kids love to eat veggies when they can dip them in a flavorful dip or sauce, such as hummus, ranch dip, fruit salsa, guacamole, or nut butter. Here is one of my favorite recipes for a pretty and flavorful hummus," says Sharon Palmer, RDN, The Plant-Powered Dietitian.
Incorporate more vegetables into a favorite dish. "Add veggies to dishes your kids already like, like tacos, pizza, or spaghetti. Filling tacos with beans and roasted vegetables can be a fun way for kids to try a new vegetable," says Jessica Ivey, RDN.
Be sneaky. "I love to add veggies to my kid's favorite dishes, such as Mac & Cheese and pizza!" says Andrea Mathis, MA, RD, LD.
Make vegetables more appealing. "I sincerely believe to make vegetables more appealing to kids you need to engage them in the whole experience from seed to table and have them put their "food explorer caps" on! Learning about where food comes from connects children with what they eat; empowering kids with knowledge to pick the perfectly ripe XX (you can fill in the blank!) is exciting; and arming children with tools to use their five senses and descriptive words to help them articulate what they like and don't like about foods is fun and life changing, because let's face it, not everyone likes all foods all the time. I am currently working on the second book (on veggies, the first was on fruit) in a series of children's nutrition books on whole foods doing just that!" says Dani, RDN, from Experience Delicious.
Combine favorite flavors with vegetables. For instance, this hummus is made with carrots and ranch to give a familiar flavor with  an extra veggie punch," says Jenna Braddock, RDN.
Enjoy the whole experience of cooking veggies. "I've noticed the more kids are involved, the more willing they are to try their creations. I once did a class that was all about cauliflower and we made it in multiple ways – mashed, riced, roasted, steam, blended. It was great to see everyone find at least one way they enjoyed cauliflower. Also, I recommend working with familiar flavors. Many children are familiar with an Italian seasoning blend, so I sprinkle that on their veggies," says Julie Harrington, RDN.
Recipes
Cacik from Liz at Liz's Healthy Table (shown above)
Baked Zucchini Fries from Colene at Kids Eat Well
Sweet Potato Nachos from Tammy at The Nutrition Twins
Farmers Market BLT & Avocado Chopped Salad Pizza from E.A. Stewart at The Spicy RD (shown above)
Vegan Hummus Pita Pizza from Amy at Amy Gorin Nutrition
Cheesy Broccoli Mac and Cheese Bites from Andrea at Beautiful Eats and Things
Savory Cheesy Cauliflower Waffles from Julie at RDelicious Kitchen (shown above)
Parmesan Breaded Veggies from Elissa at Food 4 Success, LLC
Tomato Ladybugs from Erin Palinski, RDN
Taco Pita Pizza from Karmen at The Nutrition Adventure (shown above)
Quick and easy vegetable recipes from Lindsey at The Lean Green Bean
Kid-Friendly Brussels Sprouts from Judith at Foods with Judes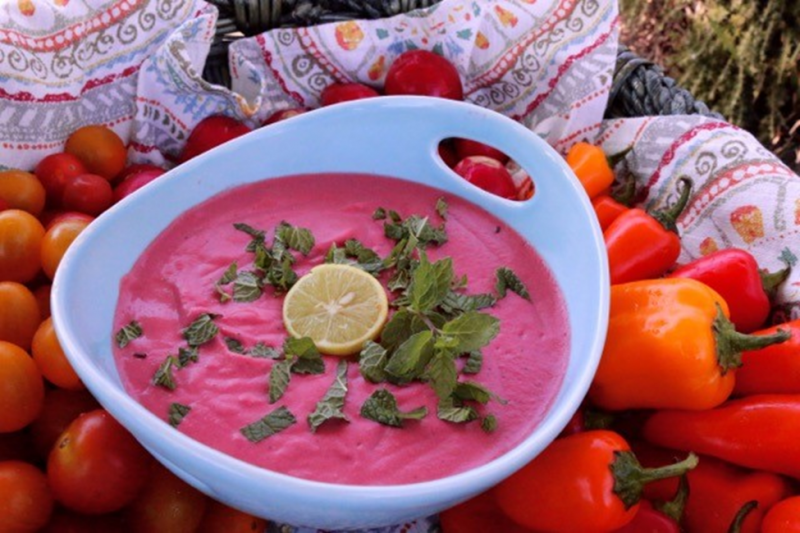 Beet White Bean Hummus from Sharon at The Plant-Powered Dietitian (shown above)
Roasted Summer Vegetable Tacos from Jessica Ivey, RDN
Golden Roasted Cauliflower from Jessica Levinson, RDN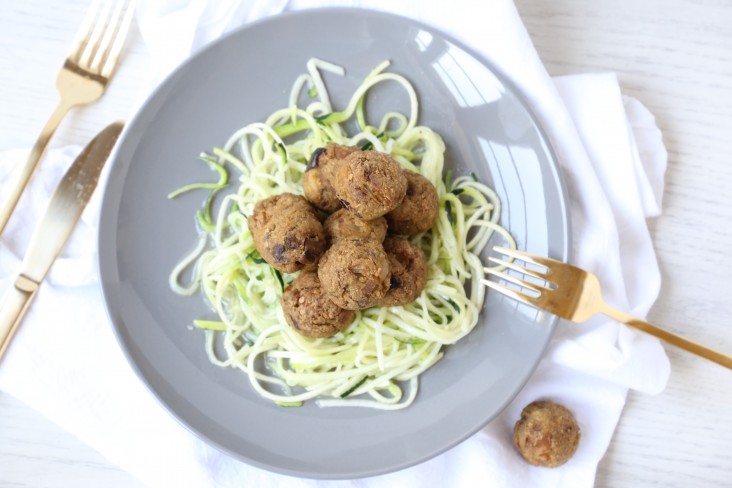 Eggplant Pesto Meatballs from Triad to Wellness (shown above)
Roasted Carrot Ginger Soup with Coconut Milk from Dani at Experience Delicious
Roasted Carrot and Ranch Hummus from Jenna at Make Healthy Easy
Tabouleh Stuffed Peppers from Judy at Live Best