8 items with tag: winter squash
/
No Comments

on Turkey Bolognese Stuffed Acorn Squash | The MIND Diet
/
acorn squash, brain health, dietary supplements, Dinner, Dinner, Gluten Free, mind diet, neuroreserve, Poultry, squash, supplements, turkey, winter squash
The minute the temperature drops here in New England, I start craving winter squash. From acorn and delicata to honeynut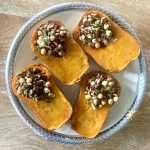 /
5 Comments

on Honeynut Squash Stuffed with Mushrooms, Chickpeas, Pistachios & Cranberries
/
chickpeas, Christmas, Dinner, dried cranberries, Gluten Free, holiday dinner, Holidays, honeynut squash, mushrooms, pistachios, Pulses, Side Dishes, thanksgiving, vegan, Vegetarian, winter squash
If you're looking for a hearty and flavorful vegetable side dish for cold winter nights ... or a Thanksgiving side
They come in a wild variety of shapes, sizes, and colors, and winter squash are everywhere this time of year.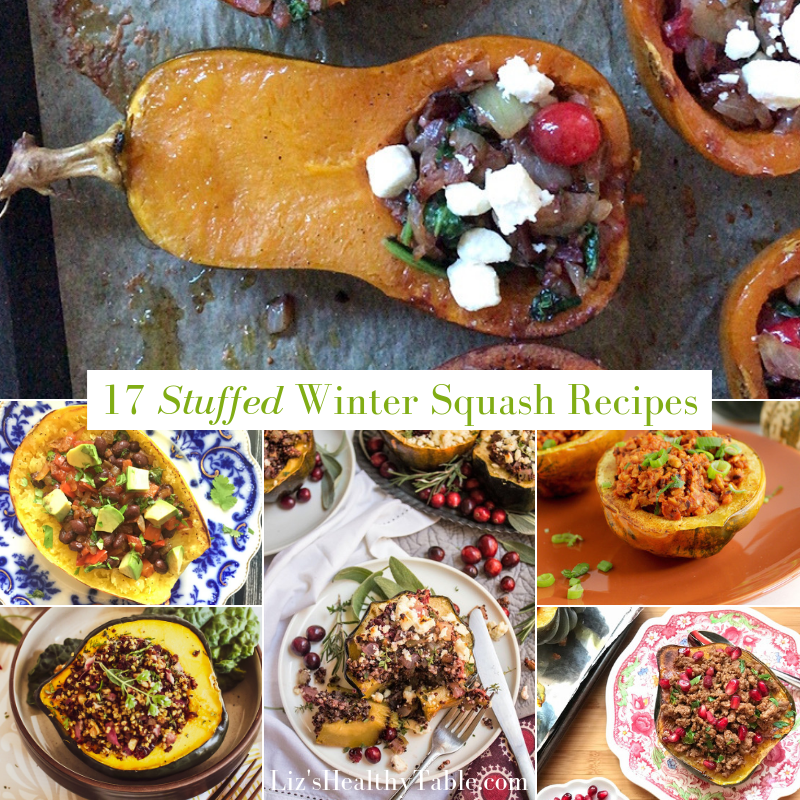 Winter squash are part of the Cucurbitaceae (gourd) family. On the outside, their colors are green, gold, yellow, orange and
I'm married to a fish eating "vegetarian," but my boys (now ages 17 and 20, so technically, young men) love
Winter squash is a nutrient-rich fruit (that's right, a fruit!) that's harvested in the fall and consumed all winter long.
Learn how to roast spaghetti squash and then create these playful, familiar, and vegetarian Taco-Topped Spaghetti Squash Bowls for your
Learn how to roast nutritious delicata squash for Cinnamon Roasted Delicata Squash Slices , a simple, naturally-sweet autumn side dish your