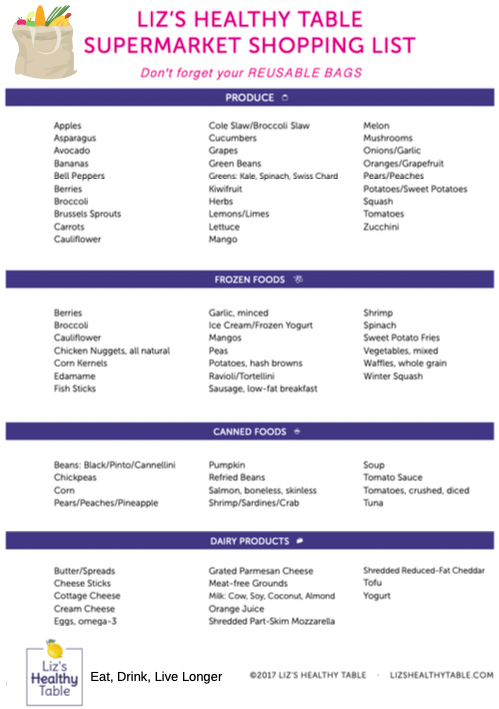 Supermarket Shopping List
Planning healthy meals starts with a healthy shopping list, and that's exactly what you'll get with this two-page download. From fresh produce and dairy to the frozen food aisle, this thorough list will keep your weekly shopping trips organized, efficient, and hassle free. (Well, maybe!)

Description
What kind of shopping list are you bringing to the grocery store? If you're like most parents, if you bring a list at all it's a last-minute list scribbled on an envelope along with frantic texts from your spouse while you're at the checkout.
But shopping by the seat of your pants leads to a lot of return trips for things you've forgotten, and it messes up your mealtime planning and can blow your budget! Now, with my aisle-by-aisle Supermarket Shopping List, you can finally get organized. Print out a bunch at once and you can always have one at your fingertips. No more leaving the checkout for emergency peanut butter! You've got this.