September is Family Meals Month, so let's celebrate with a recipe you can quickly assemble with and for your kids or grandkids. There are two magic ingredients in this recipe: Eggs and kale. Both contain lutein, a carotenoid antioxidant that can help to reduce the risk of developing Age-related Macular Degeneration, the leading cause of vision loss in people over 40.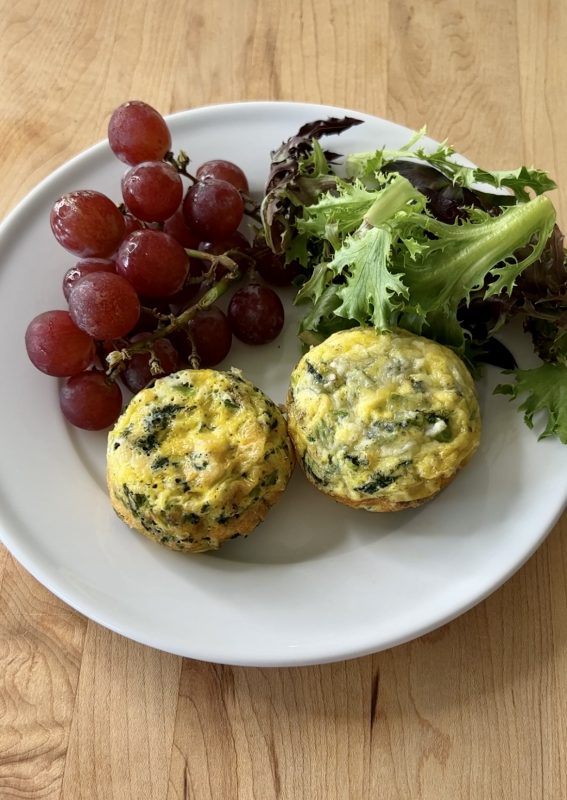 Egg & Veggie Dinner Muffins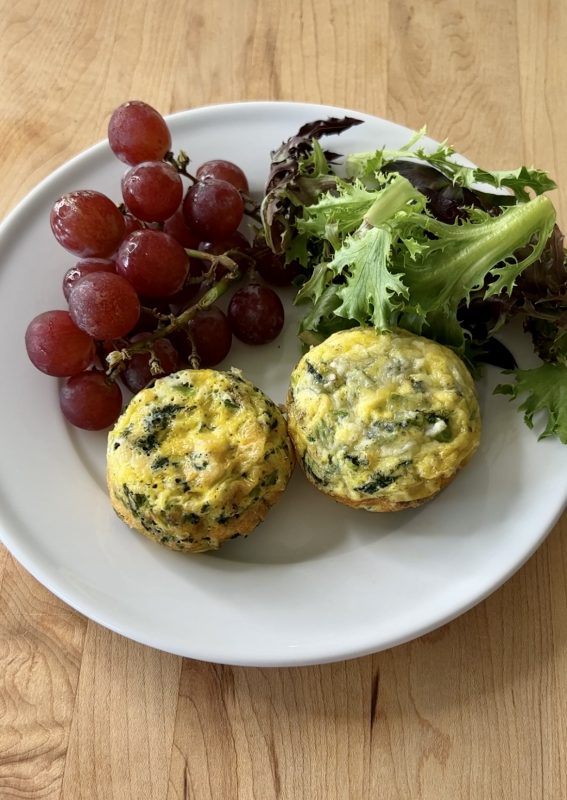 Eggs aren't just for breakfast. By pairing with vegetables like frozen, canned, or fresh kale or spinach, mixing in some seasonings and shredded cheese, and baking in muffin cups, you've suddenly got a hearty dinner that's ready in minutes. Serve these egg muffins with fresh fruit and a green salad.
Ingredients
5 large eggs
1¼ cups frozen chopped kale or spinach, thawed and squeezed dry
2 green onions, trimmed, sliced into rounds, and chopped
½ cup shredded reduced-fat Cheddar cheese
½ teaspoon dried oregano
2 tablespoons shredded Parmesan cheese
Instructions
Preheat the oven to 350°F. Lightly oil or coat a 6-cup muffin pan with nonstick cooking spray and set aside.
Crack the eggs into a large bowl. Whisk until well combined. Stir in the kale, green onion, Cheddar cheese, and oregano until well combined.
Use a ⅓ measuring cup to divide the mixture evenly into the prepared muffin cups. Top evenly with the Parmesan cheese.
Bake until the eggs are set, about 18 minutes. Cool slightly, remove, and serve.