How many times have you had a handful of wilted baby spinach, half a cucumber, or an over-ripe banana hanging around your kitchen, and how many times have you had to toss those items? Food waste is real; the average American family of four throws out $1,500 in wasted food each year. I created this Garden Green Smoothie to help you cut back on food waste. Smoothies are the perfect vehicle for leftover produce. This smoothie calls for spinach, ripe banana, cucumber, mango, fresh mint, OJ, and plain yogurt, but it's flexible and can easily be adapted based on the ingredients you have on hand … or hanging around and about to go to waste.
Need more smoothie inspiration? Check out this zero-waste smoothie recipe from my colleague, Rosanne Rust, MS, RDN from Chew the Facts.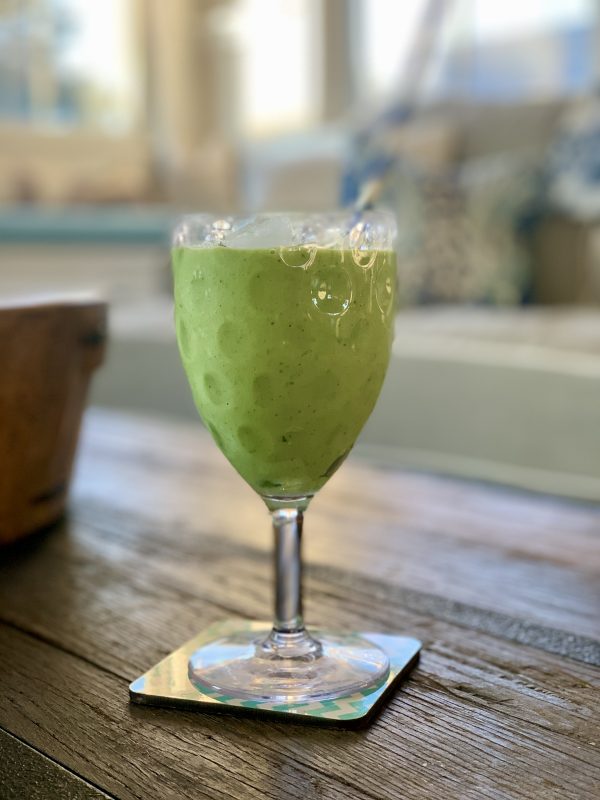 This slightly sweet, refreshingly flavorful fruit (and spinach) smoothie is easy and fun for anyone to make. It's filled with flavor, fiber, vitamins C and A, and protein.
Use the recipe below as a guide, but feel free to adapt it as you go.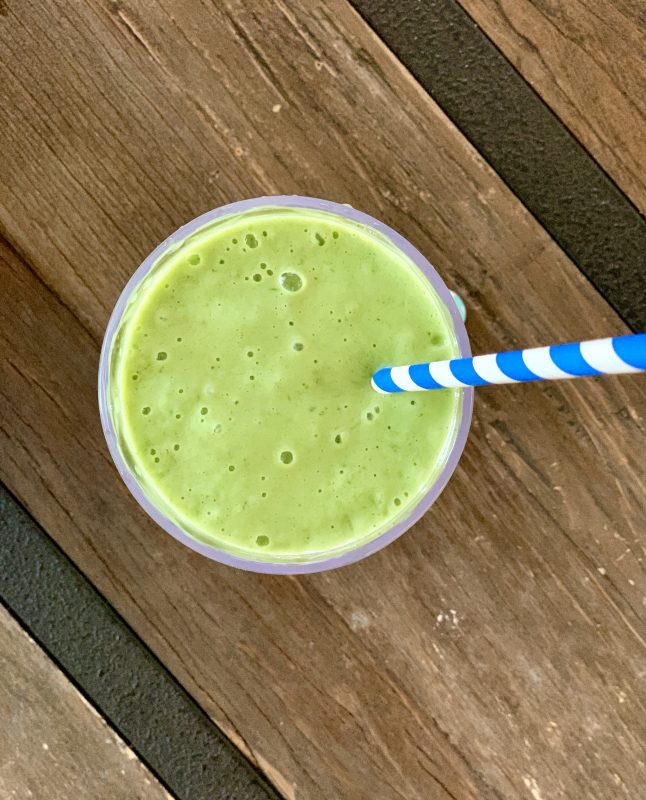 Garden Green Smoothie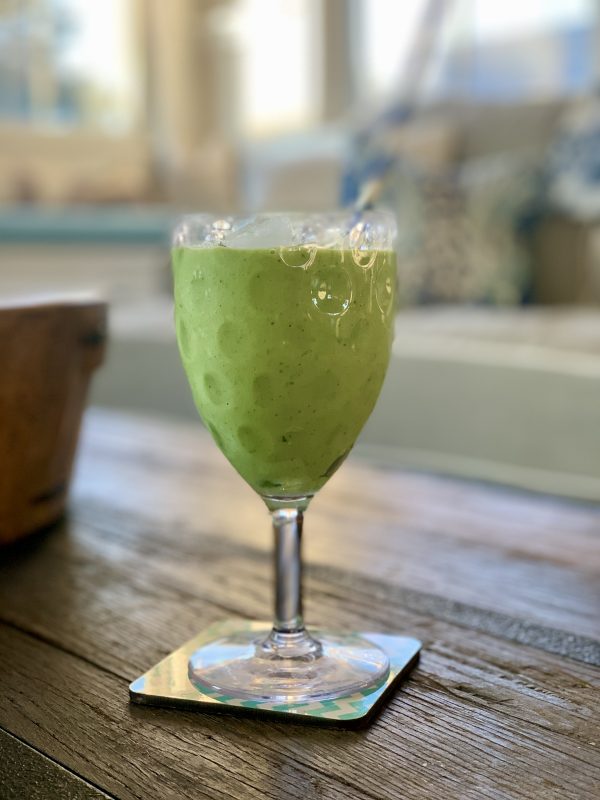 I used to take it for granted that everyone knew how to make the perfect smoothie. By perfect I mean just the right amount of liquid to solids. This smoothie is naturally sweet and it's oh-so-creamy. Below, you'll find my tried-and-true recipe, but if you want to change things up, read on for my suggested tweaks.
Ingredients
¾ cup 100% orange juice
½ cup plain or vanilla Greek yogurt
1 cup baby spinach or kale leaves
3 to 4 fresh mint leaves
One 2-inch piece English cucumber, sliced
½ cup frozen mango chunks
½ peeled large ripe banana
1 drizzle honey or agave nectar to taste, optional
Instructions
Place the juice, yogurt, spinach, mint, cucumber, mango, and honey as desired in a blender, and blend until well combined.
Pour into individual glasses and serve with a straw. Yield: Two (1 cup) servings
Notes
Want a sweeter smoothie?
* Add another half banana
* Add 1 to 2 pitted dates (first soak in warm water for 10 minutes to soften)
* Drizzle in more honey

Want a thicker smoothie?
* Add ½ cup orange juice vs. ¾ cup
* Add more yogurt
* Add 1 tablespoon chia seeds

Want a greener smoothie?
* Add another ½ cup spinach
* Toss in a few slices of peeled kiwi

Want to change up the flavor?
* Add some grated fresh ginger root
* Sprinkle in some dried cinnamon
* Use almond or cow's milk instead of orange juice
9