I'm completely obsessed with these easy oat breakfast (or snack) rolls. They take a few minutes to make and are so yummy, I can't stop eating them. No yeast required and just a small handful of nourishing ingredients. My No-Knead Oat, Nut & Seed Rolls with Dried Cranberries are gluten free and provide fiber from the oats, pecans, sunflower seeds, and dried cranberries. They get a nice kick of flavor from the honey and orange zest. Nibble on one as you sip your morning cup of tea or coffee. You can thank me later!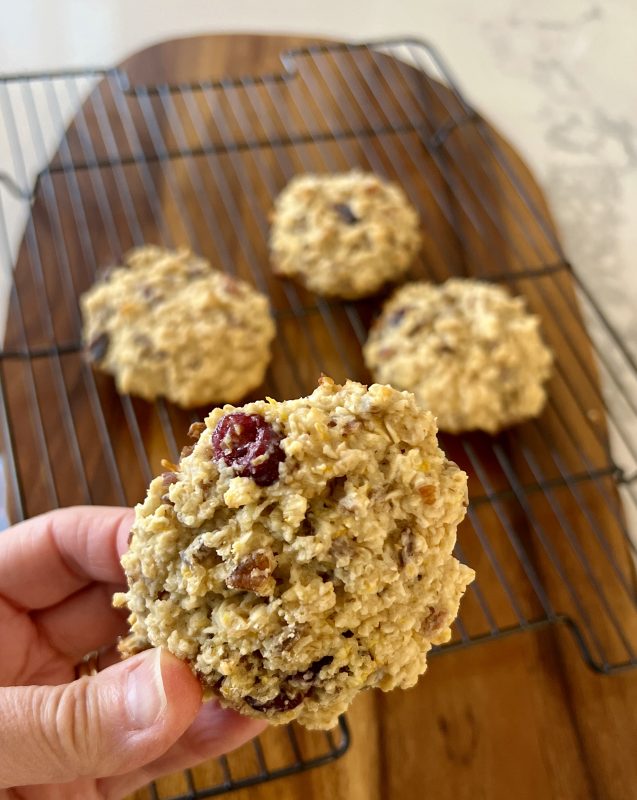 No-Knead Oat, Nut & Seed Rolls with Dried Cranberries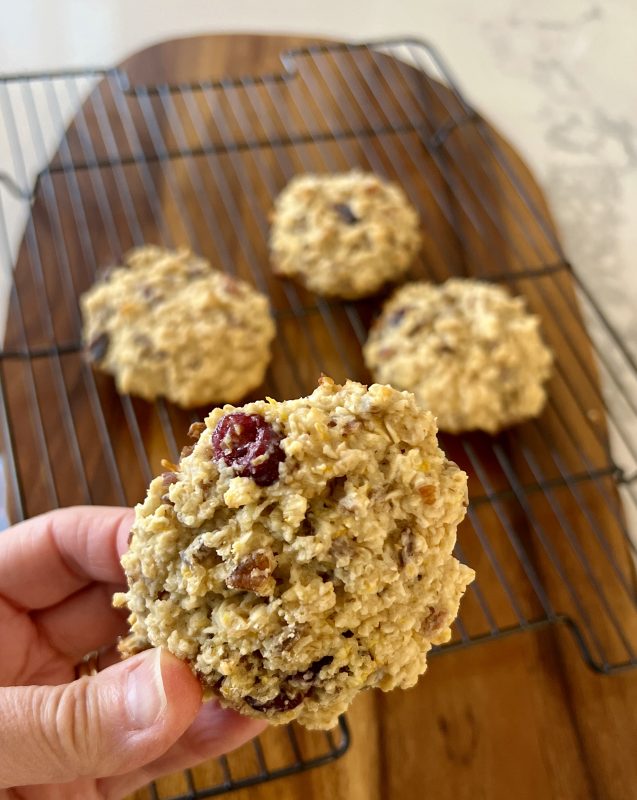 I make these rolls every week. I love them with breakfast, snack on them, and serve 'em with salads. So versatile and simple to make. And of course, I appreciate the fiber, healthy fats, and slightly sweet flavor in every bite.
Ingredients
1 cup old fashioned oats
1½ teaspoons baking powder
¼ generous teaspoon kosher salt
3 tablespoons chopped pecans
3 tablespoons roasted sunflower seeds or pumpkin seeds
3 tablespoons dried cranberries or tart cherries
1 cup low-fat plain yogurt (not Greek style)
1 tablespoon honey
½ teaspoon orange zest
Instructions
Preheat the oven to 350°F. Spray a baking sheet with nonstick spray or line with parchment paper and set aside.
Place the oats in a blender or mini food processor and blend into a flour texture.
Place in a bowl with the baking powder and salt. Whisk to combine. Stir in the nuts, seeds, and dried fruit until combined.
Stir in the yogurt, honey, and orange zest until a dough forms. Let rest 10 minutes.
Use a ¼-cup cookie scoop to arrange 6 dough balls onto the baking sheet. Bake until the bottoms are golden, 20 to 22 minutes.