You're not alone if you still struggle to fill half your plate with fruits and veggies. But exactly HOW much should you eat each day? Depending on your age, weight, gender, and activity level, MyPlate recommends 1 to 2 cups of fruit a day and 1 to 3 cups of vegetables a day. You can learn more over at MyPlate. In the meantime, if you're looking for a simple, delicious and nourishing solution to your produce conundrum, I say: EAT MORE SALADS!
Salads are colorful and crunchy, and they provide your body with nutrients like vitamins A, C and K and minerals like potassium. They also provide important fiber to your diet. (Fiber feeds the trillions of good bacteria that live in your gut and which help to regulate everything from your immune and digestive system to your mood.)
In this post, I've got three sensational salad ideas and a homemade dressing recipe to make your salad dreams come true. For the salads, you don't need an actual recipe. Just riff. For the dressing, I've given you the proportions of oil, acid, and mix-ins that I like to use.
Tuna Salad Niçoise: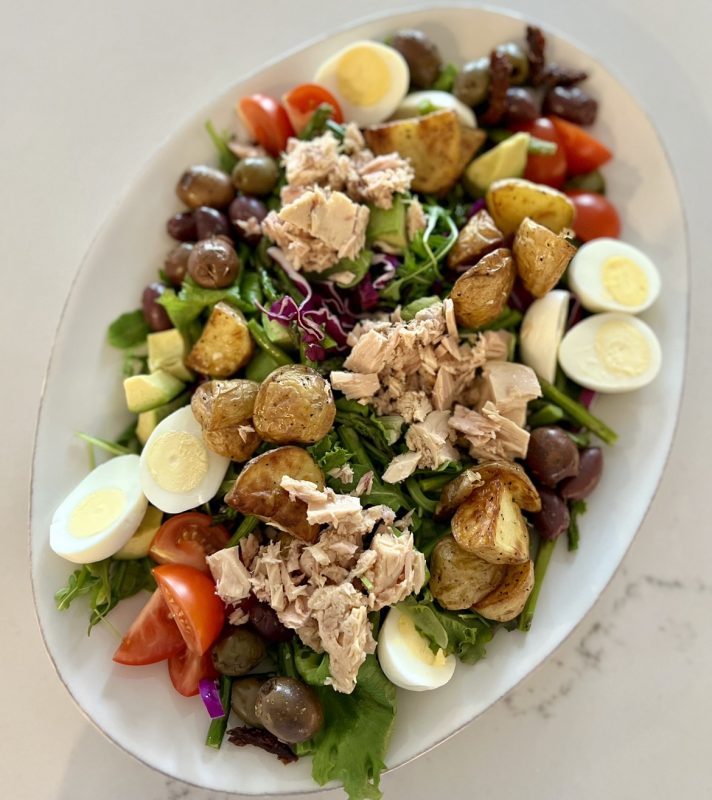 You'll need …
Salad greens
Roasted new potatoes
Roasted asparagus
Tomatoes
Kalamata olives
Hard boiled Eggs
Canned tuna
Winter Salad: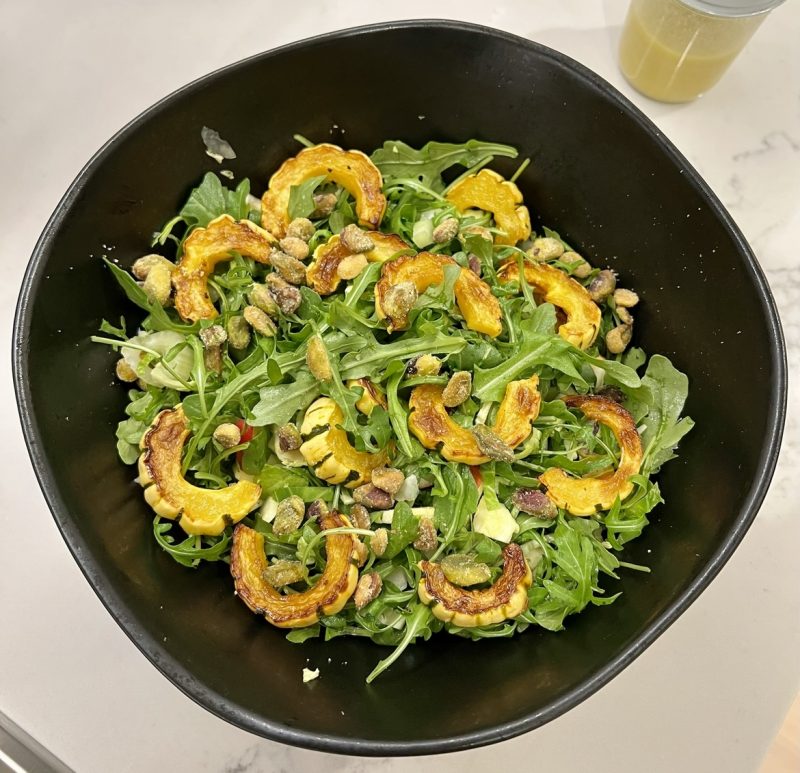 You'll need …
Arugula
Shelled pistachios
Thinly sliced celery
Chopped apple
Sliced and roasted delicata squash
Kale and Brown Rice Salad:

You'll need …
Chopped kale
Cooked brown rice or any other whole grain
Diced orange bell pepper
Dried cranberries
Chopped Pecans
Thinly sliced green onion
Shredded purple or red cabbage
Chopped fresh parsley
[Tweet "Need some hearty winter salad inspiration? Check out these 3 creative salads + an easy homemade EVOO and Lemon Dressing]
Dressing: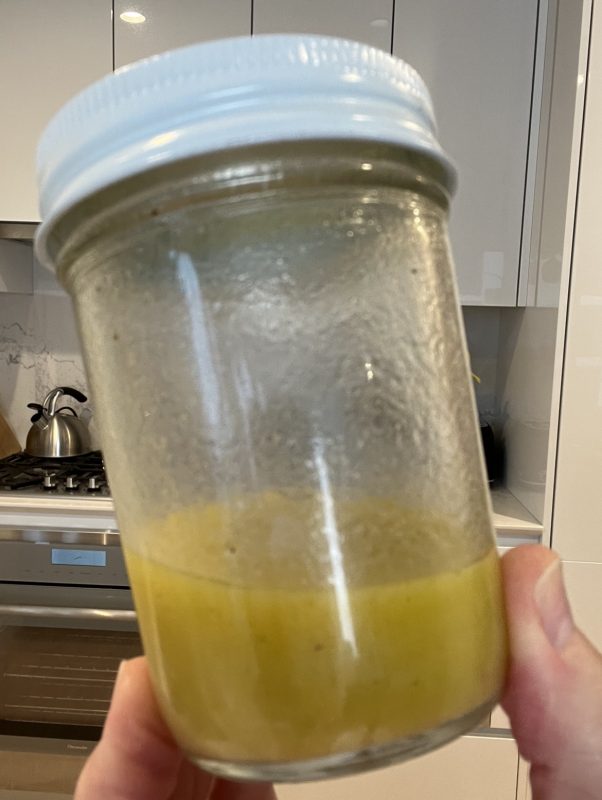 The BEST Homemade Olive Oil & Lemon Salad Dressing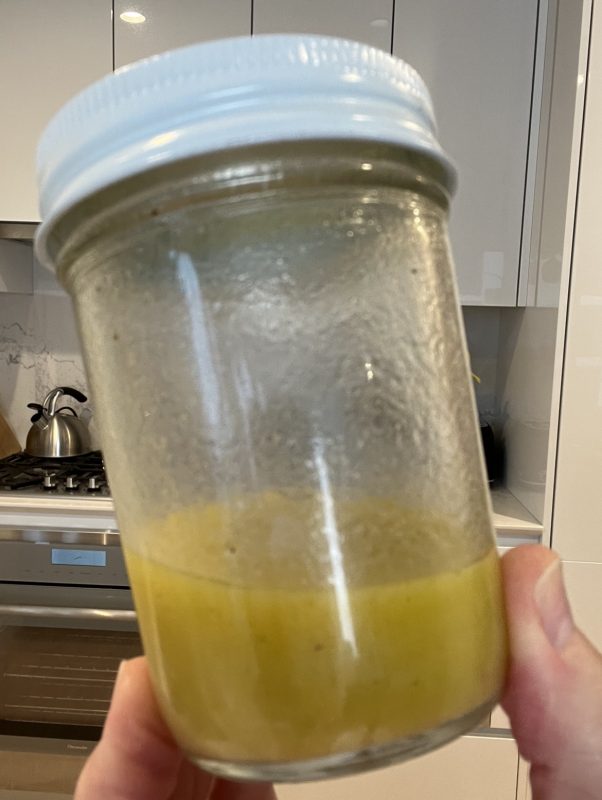 This dressing yields about a half a cup. Use what you need and then refrigerate any remaining dressing for up to two weeks.
Ingredients
¼ cup extra virgin olive oil
2 tablespoons lemon juice
2 teaspoons Dijon mustard
1 teaspoon balsamic or white vinegar
1 small garlic clove, minced (or chopped shallot)
Drizzle honey or maple syrup
Kosher salt, to taste
Freshly ground black peppers, to taste
Instructions
Place all ingredients in a small Mason jar or container with a tight-fitting lid. Shake until combined.
Do you have a favorite salad or dressing? Tell me about it in the comments below.