For kids who are skeptical about trying spinach, broccoli, zucchini, or anything green, serve up a green smoothie instead. My green smoothie "formula" is the perfect combination of 100% orange juice, Greek yogurt, baby spinach, mint, cucumber, frozen mango, and banana. And if it passes the lips of your family members without complaint, I've got even more suggestions for making it greener, thicker, or naturally sweeter. Consider this Garden Green Smoothie recipe a healthy and delicious gateway to getting everyone in your household to expand their green food repertoire. PS: You don't need a fancy blender to make the perfect smoothie. I have an inexpensive blender that cost just $16.99, to be exact!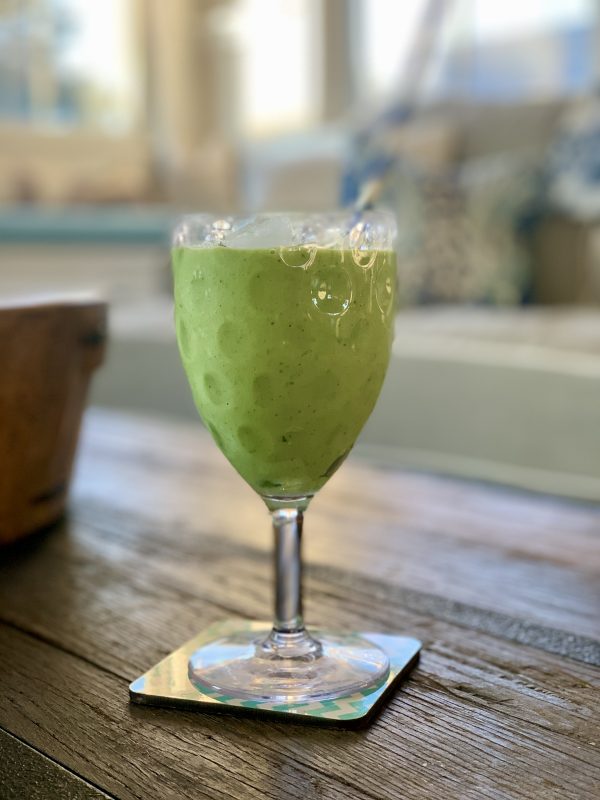 This slightly sweet, refreshingly flavorful fruit (and spinach) smoothie is easy and fun for kids to make, so if they help, chances are that they'll take a sip or two. This smoothie is filled with flavor, fiber, vitamins C and A, and protein.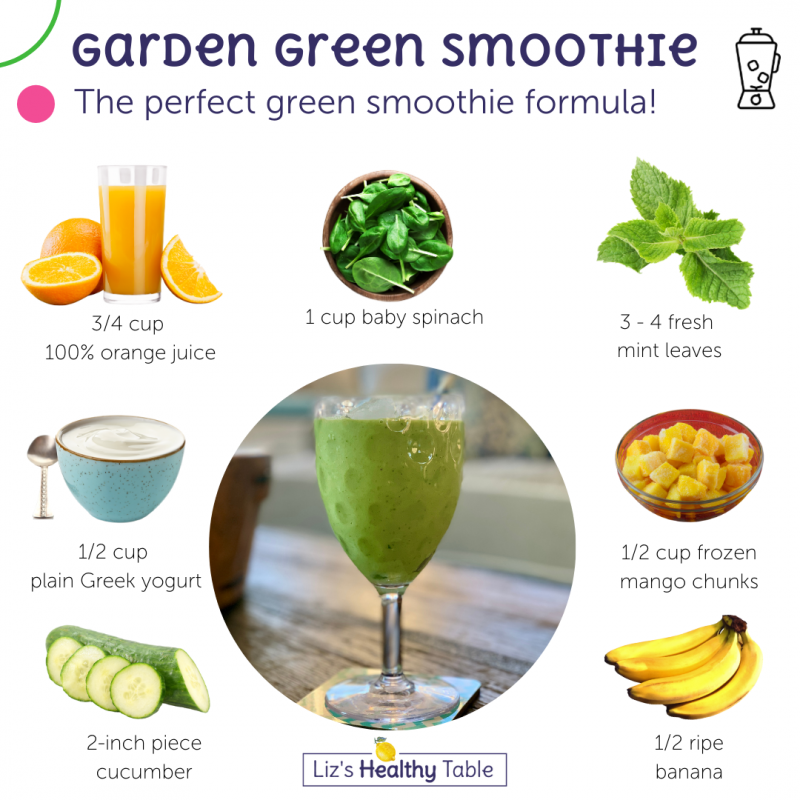 Use the recipe below as a guide, but feel free to adapt it as you go.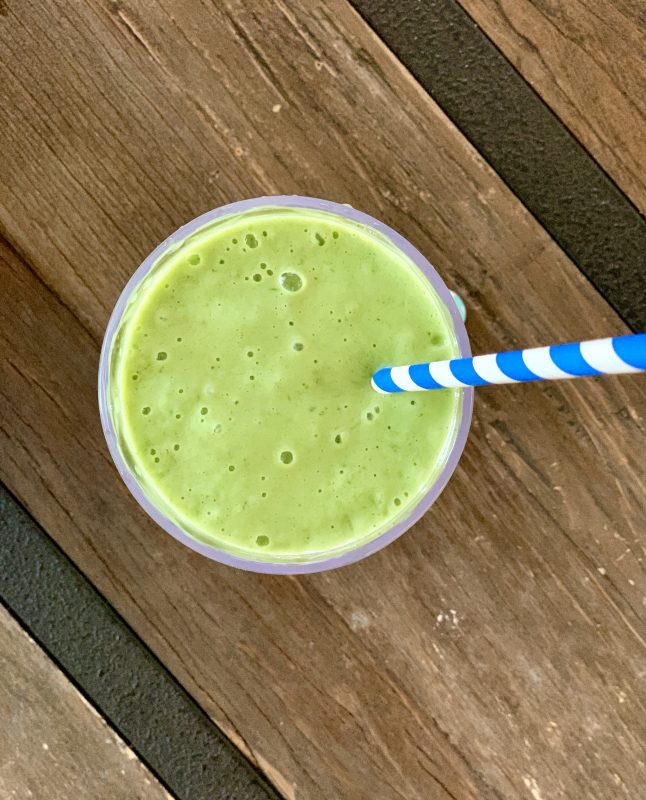 Garden Green Smoothie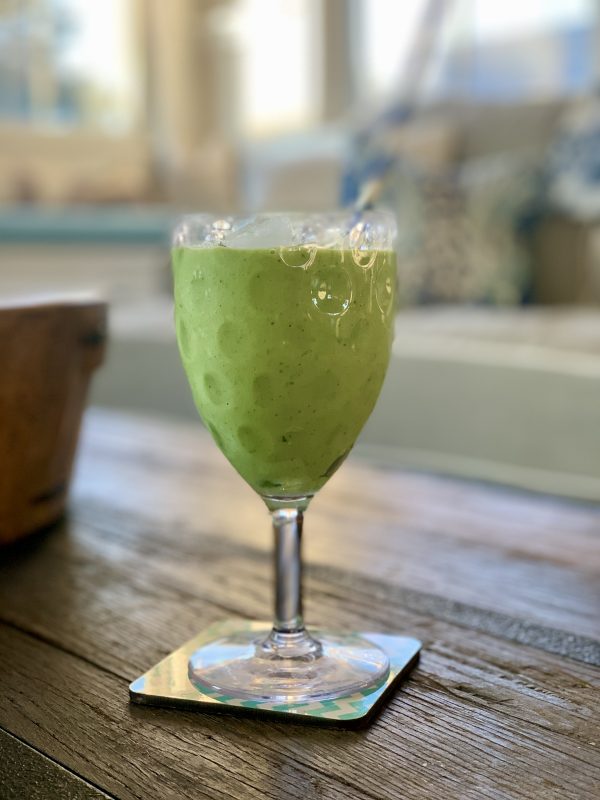 I used to take it for granted that everyone knew how to make the perfect smoothie. By perfect I mean just the right amount of liquid to solids. This smoothie is naturally sweet and it's oh-so-creamy. Below, you'll find my tried-and-true recipe, but if you want to change things up, read on for my suggested tweaks.
Ingredients
¾ cup 100% orange juice
½ cup plain or vanilla Greek yogurt
1 cup baby spinach or kale leaves
3 to 4 fresh mint leaves
One 2-inch piece English cucumber, sliced
½ cup frozen mango chunks
½ peeled large ripe banana
1 drizzle honey or agave nectar to taste, optional
Instructions
Place the juice, yogurt, spinach, mint, cucumber, mango, and honey as desired in a blender, and blend until well combined.
Pour into individual glasses and serve with a straw. Yield: Two (1 cup) servings
Notes
Want a sweeter smoothie?
* Add another half banana
* Add 1 to 2 pitted dates (first soak in warm water for 10 minutes to soften)
* Drizzle in more honey

Want a thicker smoothie?
* Add ¾ cup orange juice vs. 1 cup
* Add more yogurt
* Add 1 tablespoon chia seeds

Want a greener smoothie?
* Add another ½ cup spinach
* Toss in a few slices of peeled kiwi

Want to change up the flavor?
* Add some grated fresh ginger root
* Sprinkle in some dried cinnamon
* Use almond or cow's milk instead of orange juice
9