Who knew that a simple can of tuna and a cup of Fiber OneTM Original cereal could be used for something as sensational as these Crispy Mediterranean Fiber OneTM Cereal Tuna Cakes. Each luscious cake gets its flavor from fresh basil leaves, lemon zest, and capers and its crunch and fiber kick from Fiber OneTM Original cereal. Make them for dinner on busy weeknights or lazy weekends and adorn with a squeeze of lemon or a dollop of tartar sauce. Serve on a colorful mixed salad with an extra sprinkling of crunchy Fiber One on top. (Who needs croutons. Right?)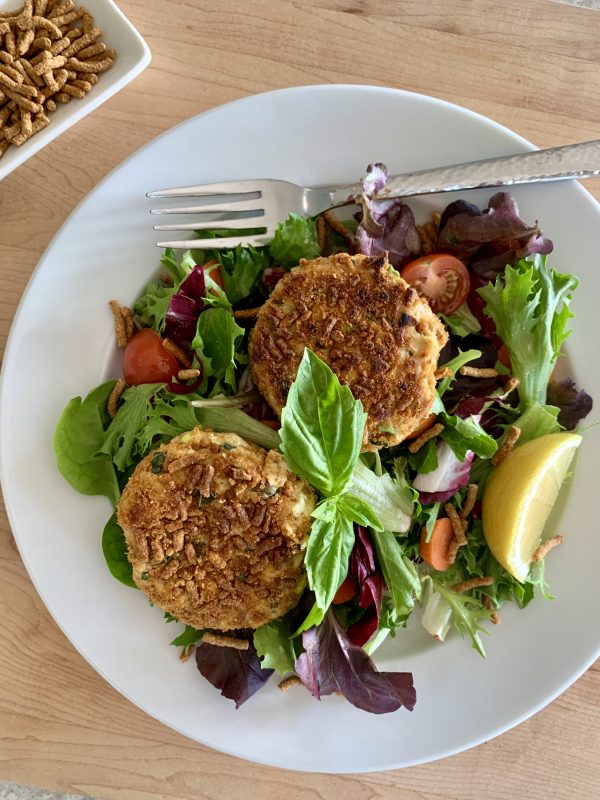 I created this recipe in collaboration with Fiber One TM Original. I was compensated for my time, and all content and ideas are my own.
A bowl of Fiber OneTM Original cereal is a natural at breakfast, but did you know you can add it to all sorts of recipes as a way to get more fiber? (FYI: 2/3 cup Fiber One TM has 18 grams of fiber.) You can crush it and add to these tuna cakes, blend into turkey meatballs, or use as a topping on colorful fruit salad. The sky's the limit.
I'm curious how YOU flaunt your fiber. Have you added crushed Fiber OneTM to a crisp or crumble toppings? Have you mixed it into pancake batter or homemade granola bars for a boost of fiber? Have you tried it as a better-for-you breading for chicken Parmesan? Post a comment below and tell me how you #FlauntYourFiber!
Crispy Mediterranean Fiber One Cereal Tuna Cakes
Nutrition Information
Serving size:

2 cakes

Calories:

255
Fat:

13g (20% DV)

Saturated fat:

3g (14% DV)

Carbohydrates:

15g (5% DV)

Sodium:

405mg (17% DV)

Fiber:

7g (25% DV)

Protein:

24g

Cholesterol:

90mg (30% DV)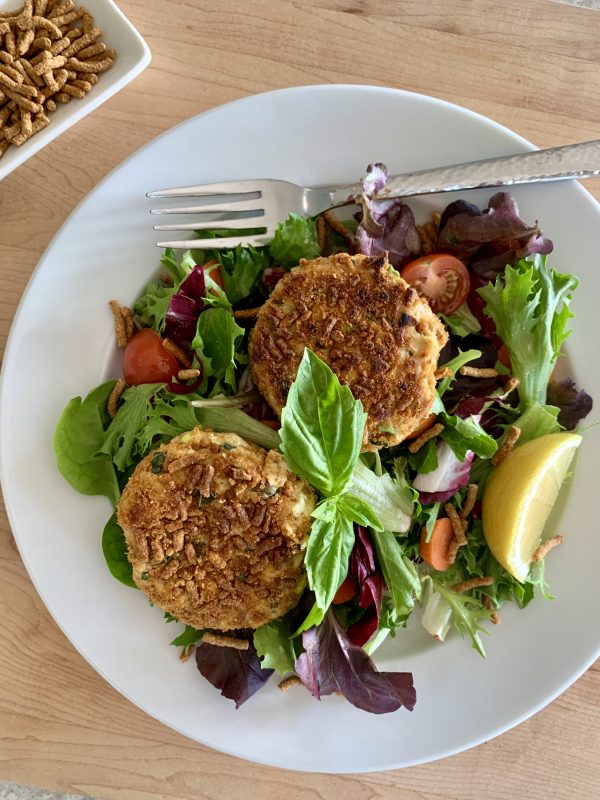 If eating the daily recommended 25 - 30 grams of fiber each day is a challenge, give this recipe for Crispy Mediterranean Fiber OneTM Cereal Tuna Cakes a try. Each serving has 7 grams of fiber, and it's one of those recipes that everyone at your table will love. (Finicky eaters will probably think they're eating chicken!)
Ingredients
1 cup Fiber OneTM Original cereal
1 large egg
¼ cup light mayonnaise
1 tablespoon Dijon mustard
Zest of half a lemon
Two 5-ounce cans solid white tuna in water, drained and finely flaked
½ cup shredded part-skim mozzarella cheese
2 small green onions, thinly sliced and chopped
¼ packed cup fresh basil, chopped
1 tablespoon capers, drained and rinsed
1 tablespoon extra-virgin olive oil
Instructions
Place the Fiber OneTM Original cereal in a sandwich size resealable plastic bag and seal to close. Place on a cutting board and use the bottom of a small saucepan or coffee cup to gently smash and break the cereal into small, crumbly pieces. (It's okay if some of it is powdery; you'll end up with about ⅔ cup.) Set aside.
Place the egg, mayonnaise, mustard, and zest in a bowl and whisk until well combined. Add the tuna, cheese, green onions, basil, capers, and ⅓ cup of the crushed Fiber One TM cereal, and stir until well combined.
Arrange the remaining ⅓ cup Fiber One TM cereal on a plate. Shape the tuna mixture into eight 2½-inch cakes and coat generously on both sides with the crushed cereal.
Heat half the oil in a large nonstick skillet over medium-high heat. Cook the cakes until the bottoms are golden, about 4 minutes. Flip the cakes, add the remaining oil, and cook until golden brown, 4 more minutes. Adjust the heat to medium if the cakes brown too quickly.