This week's show is all about inflammation. What is it? What role does it play in gut health, cancer, heart disease, and other chronic conditions? What can we do to keep inflammation at bay? And what role does a diet play in both causing it and preventing it? My guest is Carolyn Williams, PhD, RD, author of one of my favorite new cookbooks, Meals that Heal: 100+ Everyday Anti-Inflammatory Recipes in 30 Minutes or Less. This episode may change the way you eat forever! Tune into this episode to learn more about an anti-inflammatory diet.
Click the PLAY button above to listen to the show.
Love the LHT podcast?
Subscribe on Apple Podcasts and post a review
Subscribe on Stitcher and post a review
Carolyn Williams, PhD, RD is a registered dietitian, culinary nutrition expert, and author of Meals that Heal: 100 Everyday Anti-inflammatory Recipes in 30 Minutes or Less. Carolyn's recipes are simple, easy, and family-friendly, and they feature many of my favorite foods. Carolyn received a 2017 James Beard Journalism Award, and her work is regularly featured in top magazines like Cooking Light, Eating Well, Real Simple, All Recipes, and Prevention. She teaches culinary arts and nutrition classes at a local college where she is a tenured faculty member. She lives in Tuscaloosa, Alabama, with her two children. In this episode, we talk about some of Carolyn's recipes like Avocado-Chicken Salad, Salmon with Quinoa and Kale Salad, and her Peanut Butter Chocolate Chip Cookie Bites, made with chickpeas. 
"The synergy of healthy foods and healthy lifestyle habits will keep inflammation down."

– Carolyn Williams, PhD, RD
This cookbook has something for everyone. The recipes are simple, and they all include ingredients with healing powers, including things like salmon, berries, green leafy veggies, and olive oil.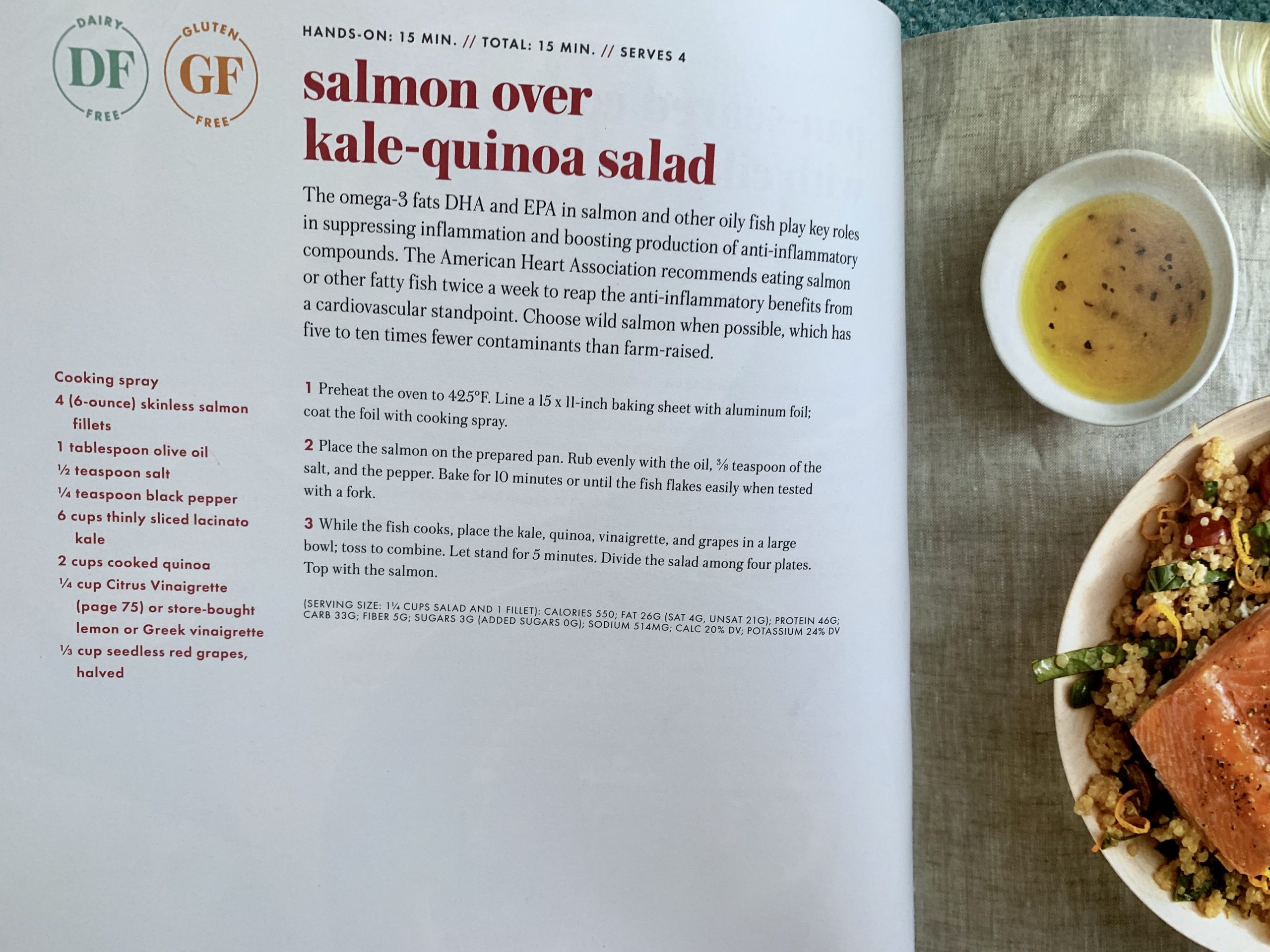 Sometimes I'm too lazy to cook quinoa, so I buy the frozen quinoa at Trader Joe's and use that instead. Cheat, cheat!
For Carolyn's Avocado-Chicken Salad recipe, head to my blog.
When I asked Carolyn about her kids' favorite recipe in the book, this Zucchini Taco Skillet was her response.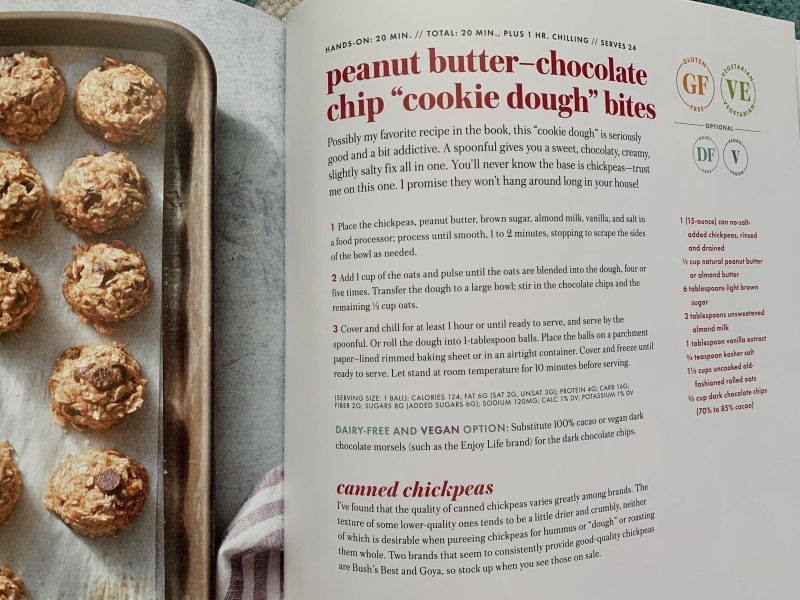 And here's another favorite recipe at the Williams' household.
Show Highlights:
Get to know Carolyn better
How Carolyn honed her cooking skills with outdoor mud pie creations as a kid
How Carolyn's book, Meals that Heal, came to be
Carolyn's "Aha" moment of realization about inflammation and multiple health issues
Low-grade, chronic, and acute inflammation: the good, the bad, and the ugly
Foods to avoid to minimize inflammation: fast food, fried foods, and heavily processed foods
Guidelines for reading food labels to look for minimally-processed foods
Foods we should eat more often: leafy greens, olive oil, berried, cruciferous vegetables, fatty fish, green tea, cultured/fermented foods, and nuts and seeds
How a healthy microbiome keeps inflammation in check
Carolyn answers Liz's questions about dairy, gluten, and inflammation
Salmon with Quinoa and Kale Salad with Citrus Vinaigrette (use frozen quinoa from Trader Joe's for an easy shortcut!)
Avocado-Chicken Salad: shredded, cooked chicken, cherry tomatoes, scallions, ripe avocado, lime juice, olive oil, salt, and cumin
Some favorite recipes at Carolyn's house, including Zucchini Taco Skillet and Peanut Butter-Chocolate Chip Cookie Dough Bites made with chickpeas
Carolyn's Mason jar vinaigrette recipes
Liz's healthier version of 7-Layer Bars: made with chickpeas, sweetened condensed milk, nuts, dried fruit, oats, chocolate chips, and shredded coconut
Benefits of incorporating more anti-inflammatory foods for people of all ages
LINKS and RESOURCES:
My email: [email protected]
Have a question about the show or a suggestion for a future show? Ask away by posting a comment below or joining my Podcast Posse
For other Liz's Healthy Table Podcasts, check out:
Cooking with Pulses with Jenny Chandler
Sick of Cooking? We've Got You Covered with Wendy and Jess
Cooking with Beans with Joe Yonan