On this week's show, I'm celebrating the one-year anniversary of the Liz's Healthy Table podcast. Time flies by quickly when you build something new, so I'm taking a breath today, looking back on my food adventures from the year, and thanking all of you with a chance to win a $50 Amazon gift card! I have a new recipe to share for Arugula, Apple & Brussels Sprouts Salad, and my husband Tim joins me for his annual "cameo" to tell you how he survived the year and to share highlights from our recent vacation in Riviera Maya, Mexico. It's a fun show, so I hope you'll tune in.
Click the PLAY button above to listen to the show.
Love the LHT podcast?
Subscribe on iTunes and post a review
Subscribe on Stitcher and post a review.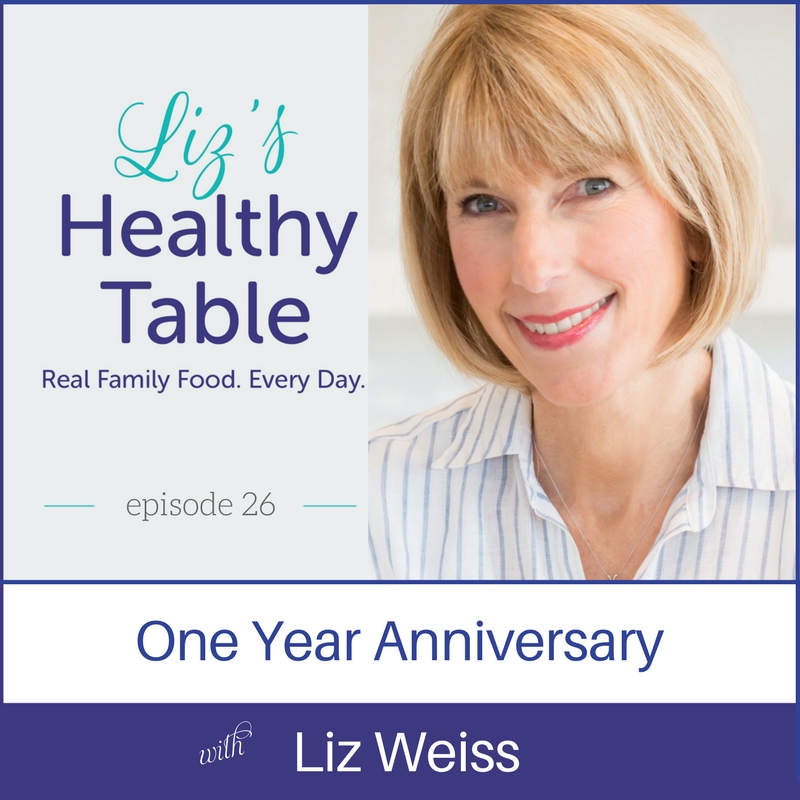 It's GIVEAWAY time!
GIVEAWAY: To thank you for listening to the first session of the Liz's Healthy Table podcast, I'm giving away a $50.00 Amazon gift card to one lucky winner. To enter, post a comment at the end of this post and tell me about your favorite LHT episode in Season 1 and/or a topic or guest you'd like me to tackle in Season 2. Anyone anywhere can enter, so post your comments below.
"Really good olive oil is going to make your dressing taste better."
Show Highlights:
I look back on the Instant Pot episode with Melissa Clark, one of my favorites!

 

Jenny Chandler's episode on pulses was an inspiration for more plant-based eating.

 

Leanne Brown's budget episode was incredibly popular, because after all, doesn't everyone want to save money at the supermarket?

 

Pati Jinich was one of my favorite guests to interview, and having just visited Mexico, her show really hits home now.

 

The best burger I've ever made comes from, From Freezer to Table. Hear all about it on the Freezer Cooking show.
Tune in to episode 3 for picky eater tips.
I answer your questions about go-to snacks and my typical food day.

 

Food stories from my year of travel.
Adapt and play with my favorite salad recipe made with arugula, apples, and Brussels's sprouts.

 

How to gain the confidence to tweak a recipe.

 

Mohonk Mountain House memories.
My husband, Tim, is back on the show to talk about this year from his perspective.

 

Why our vacation in Riviera Maya, Mexico was a food lover's dream.
Links:
My email: [email protected]
Have a question about the show or a suggestion for a future show? Ask away by posting a comment below or joining my Podcast Posse.